Momentum2 property management
We know all about property management.
Real estate management in three main areas
Protect your time and investment with Momentum2. Would you like to know more about Momentum2's professional property management services? Call us or write to us!
Knowing the local real estate market
It is important to know the local real estate market, as it is necessary to follow the different cycles of the real estate market in order to be able to adapt one's management accordingly. It is also essential to know the laws and regulations in force in the local or national real estate sector. This knowledge will allow you to better understand all the ins and outs that will allow you to make better decisions regarding properties to avoid disputes and also to ensure that you are moving in the right direction.
Good interpersonal skills
Why is communication an important element for the success of any property management project? Because all good interventions need clear communication to manage different types of situations such as a possible complaint, manage an emergency situation, interact with the Housing Administration Tribunal or simply to negotiate contracts with suppliers.
In property management, when managing a large number of properties, it is essential to focus on planning regular tasks, maintenance and repairs in order to execute the plan on automatic pilot. Planning and organization must be the pillars of a good strategy for efficient time management in property management. To achieve this, it is essential to define the needs of the building and to execute the action plan with diligence.
Learn more about property management
Property management is the process of managing, maintaining and improving a person's or company's property. Our property management company Momemtum2 manages buildings, rental units and income properties. The objective is to maximize the value of the property and to maintain its proper functioning to ensure its sustainability.
Managing a building is not without its challenges.
Indeed, it is necessary to take into account various constraints such as unpaid rents, vacancy rates, legal procedures, protection of real estate assets and others. To perform well, it requires expertise, methodical organization, strong administrative, communication, time management and leadership skills.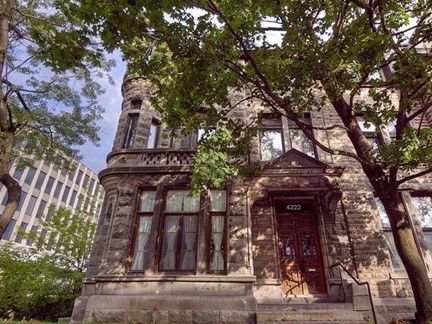 Quadruplex managed by Momemtum2 in the Westmount area.
There are many reasons why homeowners choose to use a property management company like Momentum2.
Are you interested in investing in one or more income properties?
Among the many possible investments, the acquisition of an income property has many advantages.