Momentum2 property management
Is investing in an income property for you?
Among the many possible investments, the acquisition of an income property offers many advantages, particularly in terms of profitability and financial security in the medium and long term. Indeed, income properties generally offer a higher return than other types of investments, which makes them an interesting option for investors looking for profitability.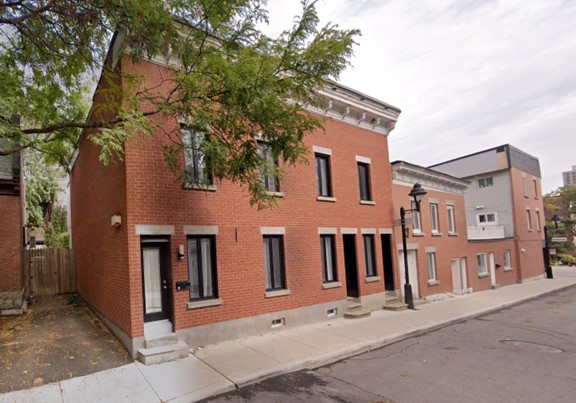 This is a popular income property for real estate investors in Montreal. It offers 3 units which are easier to manage than the 4 or 5 unit multi-units. This building is offered as a fully furnished Airbnb type rental with terms of 30 days or more and yields a very good return annually.
In addition, income properties are generally considered to be more stable than other types of investments, making them an attractive option for investors concerned about the security of their investment. However, residential property management requires specific knowledge, experience, organization and a rigorous method of execution.
Residential Property Management
Should you manage your income property yourself or delegate this task to a professional residential property management company like Momentum2?
Depending on the type of revenue property: apartments, high-end or luxury housing, single-family homes, multi-units (duplexes, triplexes, quadruplexes, quintuplexes), you will have to learn to deal with significant challenges. Residential property management involves, among other things, managing the well-being and safety of occupants, as well as property maintenance.
Among other things, you will be responsible for the following tasks
Marketing for vacant units
Drafting and signing of leases
Collection of rents
Payment of invoices to various service providers
Resolution of legal disputes
Representation before the Tribunal administratif du logement
Anticipate the work and ensure that it runs smoothly, through calls for tenders and comparisons of estimates
Manage tenant complaints and requests to terminate a lease before the end of the term
Depending on your property, Momemtum2 can advise you and help you evaluate a property management solution adapted to your needs and reality. Be part of the many owners who have made the decision to delegate management in exchange for time savings, peace of mind and reduced vacancy rates, as well as the optimization of the rental value of their properties.
Learn more about property management
Property management is the process of managing, maintaining and improving a person's or company's property.
Are you interested in investing in one or more income properties?
There are many reasons why homeowners choose to use a property management company like Momentum2.